Virtual Admin Services
Leave the Details to Us
Let us  help you successfully run your business and save time so you can focus on growing your business.
Save You Time and Money
Focus your attention on growth, not the day-to-day administrative tasks.  We are project based, no long term contract needed.  No project too large or small – we cab do it all.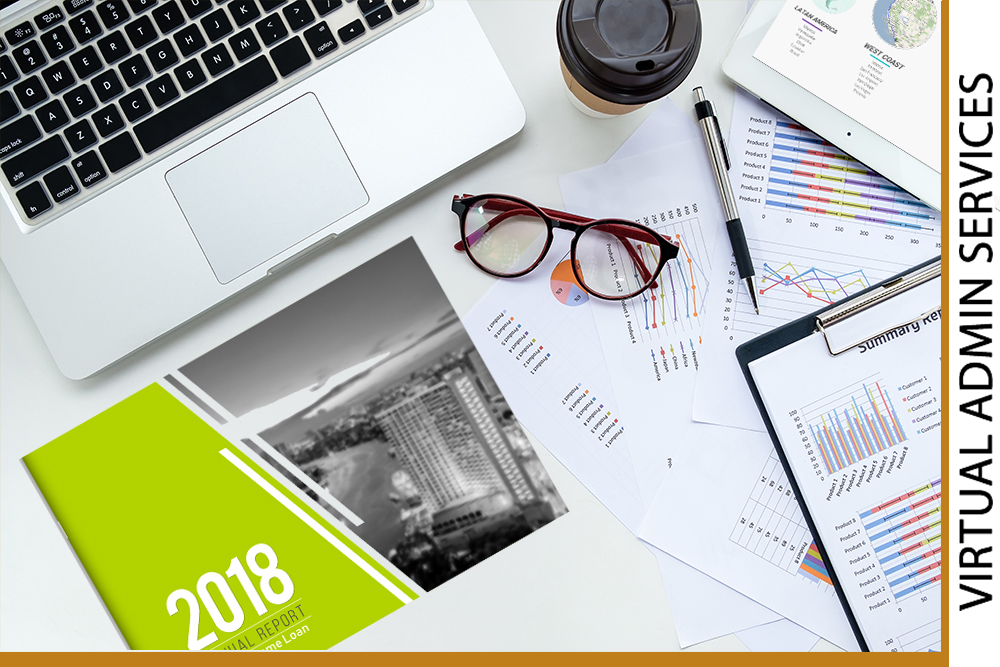 Specialties
We Can Do it All
AFFORDABLE VIRTUAL ASSISTANCE ANYWHERE!
When you need help creating powerful reports, impactful presentations, or anything else technical, TechMondo's Virtual Admin Services are here ON-DEMAND.
Producing customized / branding reports
(reports on weekly, daily, monthly or annual) tasks, deliverable, sales, bids, proposals, financial reports, other reports) for clients, managers, subordinates, and peers
Brand existing reports
with a professional design to match your company
Proof reading and editing
formatting, spelling, and grammar check
Content writing, Content Research & Copywriting
Research on certain topics for blogposts, newsletters or others, web content/writing/creation and copywrite.
eBrochure Creation
we can create an eBook or an ebrochure from your reports, or create a branded eBook to drive impact and market your business
And printable conversion
PowerPoint Creation and enhancement
Preparing Slideshows, customizing PowerPoint templates based on company branding. Create Impactful – more effective, and visually engaging presentations.
Create Excel Dashboards
to track key business metrics. charts, pivot tables, KPI widgets, Relevant KPIs and metrics etc. Inventory tracking, Visual presentation of performance measures
Creating Excel spreadsheets
(reports on weekly tasks, deliverables, sales)
Database management and data entry
(eg. updating email or contact lists on your CRM)
TECHMONDO
A Team Of Professionals
When you work with Techmond's team of professionals you benefit from a dedicated working relationship and we will see your project through to completion, on time and on budget – and TechMondo will still be there to advise you long after the invoice is paid.